---
Reviews:
Reporter World provides a variety of safety equipment, identification products, specialized high-visibility clothing, pertinent news, product reviews, book reviews and useful links specifically for reporters, writers, assignment editors, news correspondents, journalists, ENG crews, photographers, production staff, directors, segment producers, media security personnel, and freelancers: in short, anyone who is part of the news gathering, information reporting, or documentary film industries.

In this section we review various products and services of relevance to reporters, writers, correspondents, ENG teams and production staff. These products include cameras and accessories; computer hardware and software; scanners; printers; books and other products. Smaller, mini-reviews, are also available in other sections of this site including Products, Books and Movies.

We are constantly adding additional reviews to this section. If you have any suggestions for other products you would like us to review, simply e-mail us using the feedback address on our Terms of Service page. Please supply us with as much information as you can about the product (including name, manufacturer, model number) or book (including title, author, ISBN and publisher).
---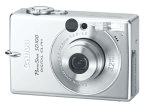 Product: PowerShot SD100 Digital ELPH
Manufacturer: Canon
Title: Canon's surprisingly delightful SD100

Relevance: The Canon PowerShot SD100 is a perfect pocket-sized point-and-shoot with surprisingly high quality and power. Although it won't replace your SLR, it may supplement it (depending on the ultimate destination of your shots) and it certainly is a great backup camera that you can take almost anywhere.

Review: We must confess to being a bit skeptical about the usefulness of Canon's new SD100 camera Digital ELPH. After all, the diminutive device is just slightly bigger than a pack of playing cards and, fully loaded with battery, memory card and wrist strap, weighs less than 200 grams (that's less than seven ounces for us old timers).

The SD100 pleasantly surprised us, however, with a remarkable size to performance ratio that made our three reviewers rethink their prejudices against point-and-shoot cameras. After all, after years of using traditional 35 mm cameras in real-world photo shoots, it was difficult to see how any of us could see appreciate this cool little camera.

But as we said, the PowerShot SD100 Digital ELPH pleasantly surprised us. Controls are well situated, and its operation straight forward. There are three main control disk-shaped "buttons" on the SD100: a zoom with an adjacent power switch; a vertically mounted mode selector; and a four-way rocker disk for other functions such as advancing pictures during playback mode and setting the camera's macro (i.e., close-up) mode. All in all, anyone who has picked up a camera before can figure the SD100 out in a few minutes -- without the accompanying manual that we found very good.

One reviewer, however, commented the small buttons were difficult to operate in a hurry, especially with his large fingers. We all agreed that Canon's engineers had made obvious tradeoffs concerning the small size of the control buttons so that everything fit in nicely on the camera. None of us found the controls were so small that camera operation was significantly impaired.

Impressive extras
One of the things that impressed is very much was a secondary plastic band on the wrist strap. This extra bit of plastic let our reviewers tighten the camera strap around their wrist and better prevent accidentally dropping the camera. It's amazing what this small piece of plastic does to enhance one's security and we though it was a testament to attention to detail that Canon's engineering team paid to the overall design and function of this camera.

We were also concerned about the camera's power system. The SD100 shipped with a small, lightweight lithium ion battery We always enjoyed using cameras that were powered by easily available AA batteries, rather than specialized (and this expensive) power cells. The obvious benefits of the lithium ion battery is weight, or lack thereof. The lithium ion battery is far lighter than the equivalent traditional AA battery set; it is much smaller, too.

The manual explains it takes approximately 95 minutes to fully charge the SD100 battery (and warns against overcharging), but we found we could charge the battery in far less time. We found, for example, we were able to fully re-charge the battery in less than 20 minutes after taking approximately 14 to 18 pictures (the general capacity of the 16 MB SD card supplied with the camera -- more about this later). This, we thought, compared very favorably with the results we've seen from other digital cameras we've reviewed recently that require far longer to re-charge their power cells.

Power on
When the power is turned on and placed in record mode, the camera quietly opens its lens cover and the lens assembly extends. We noted we had to hold down the power button for a few seconds before the camera took notice of our intention to turn it on. This, we admit, was irritating, especially if we needed to turn on the camera in a hurry to capture a quick shot. Interestingly, we quickly grew to like this feature as it prevented the camera from taking a shot accidentally. Almost all photographers -- amateur or professional -- have had the experience of accidentally taking a shot of the inside of one's pocket or camera bag. The SD100's requirement to hold down the power button reduces this problem.

We also liked that we could turn on the camera with one hand. Many point and shoot style cameras require the owner to use two hands: one to hold the camera and another to use the power button or slide open the lens protector. With the Canon SD100, you can be reaching for your SLR and still take your first shot with your point and shoot.

The SD100 is the first Canon digital camera to exclusively record all images to a Secure Digital (SD) Memory card. This is both good news and bad news. The good news is that the SD cards are very small and are a new emerging standard, considering their ubiquitous use in hand-held personal information management devices such as the Palm Pilot. On the other hand, the choice of SD card disappointed us since many shops (including us) have standardized internally on the slightly larger (and, unfortunately, incompatible) 128 MB CompactFlash cards for our in-house SLRs and point-and-shoots.

The upshot of all this is that we found we could only hold between 14 and 18 images at the camera's full resolution of 2048 by 1536 pixels on the supplied 16 MB SD card. If we could have used our supply of CompactFlash cards, we have been able to store close to 200 photos before needing to download the images to a Mac or PC. Of course, the answer to our problem is, of course, is to use a larger capacity SD card -- and forget about the CompactFlash cards.

The camera has three other resolutions: Medium 1 (1600 by 1200 pixels); Medium 2 (1024 by 768 pixels); Small (640 by 480 pixel). The SD100 also lets you alter the camera's compression using the Superfine, Fine and Normal settings. Like most other digital cameras these days, you can also shoot (very) short movies with the SD100. While certainly not broadcast quality, movies have sufficient resolution for posting to a Web site. You have a choice of recording in three movie resolutions: 640 by 480 pixels; 320 by 240 pixels; 160 by 120 pixels.

Software
As with many other digital cameras, Canon's software automatically recognizes the SD100 once the camera is plugged into a USB port and turned on. Canon uses a non-standard USB cable with a traditional male USB plug on one end and a miniature D-shaped connector that fits into the SD100's port on the other. Although this cable is included with the camera, losing or damaging it in the field might prove difficult (and expensive) to replace.

Downloading camera images is pretty much automatic, and only takes a minute or two (depending on the number of pictures and their resolution). Two reviewers thought it would be nice to have a semi-permanent holder or "cradle" into which we could place the camera and start the download process. One dissenting reviewer, however, suggested it would create one more piece of clutter on a person's already crowded desktop (or camera bag) and thought the supplied cable was the best solution, especially for photographers in the field.

Optics, burst speeds and recovery times
The SD100 comes equipped with Canon's 3.2 megapixel CCD, which provides acceptable resolution for prints up to 8.5 by 11-inches. While you won't be shooting any glossy magazine covers with the SD100, the camera does capture enough pixels for any low or medium resolution application including newspapers, TV stills and, of course, the Web.

The camera's 3.2x digital zoom is combined with the 2x lens to achieve what Canon's calls a "powerful maximum 6.4x combined zoom." As pro photographers know, however, the realistic usefulness of digital zooms max out pretty quickly so we were happy to find the SD100 produced good photos even with some moderate zooming.

Recovery times were about average with the SD100. In single-shot mode, the camera needs at least two or three seconds between each shot to process and store the image to the SD card. We noted that the digital world still has a way to go to match the same refractory times of film-based SLRs or the pricey digital SLRs such as Canon's impressive EOS-1Ds, (with a maximum 11.1 million pixels and a burst rate of 3 frames per second for up to 10 consecutive frames), the EOS-1D and the EOS-10D -- all of which we absolutely love.

Overall:
We were surprised that we liked the SD100 so much. With its compact size (yes, it really can fit into a shirt pocket) and sexy white-platinum stainless steel finish, Canon's PowerShot SD100 represents a good balance between affordably and function. The camera sports excellent portability, durability and "wow appeal". Although Canon does not include a case for its SD100, you can buy one easily by clicking here.

Our only complaint is that Canon supplies a memory card that, at 16 MB, is too small for most reporter's needs. Of course, this problem can be easily rectified with a larger card but it would have been nice to have at least 32 MB of space (rather than the standard 16 MB). Another problem we encountered was that the installation software does not have a way to de-install itself -- a reasonable expectation we thought. That said, we found that manual deletion was fast and easy using one of Canon's Read Me files.

Although not suitable for high-end work (the camera maxes out at 2048 by 1536 pixels), the SD100 can take most of the shots needed for newspaper and low-end (and small format) magazine work. It also serves as an ideal carry-along camera, suitable for both backup to your traditional SLR, or as a take-everywhere camera just in case you haven't packed your full kit and you find yourself in the middle of an unfolding story. Highly recommended.

End of Review
---
Have your say.
You can give us your feedback by visiting our Terms of Service page.
Buy this camera.
If you wish to buy this camera right now, please click here.
Read other reviews.
If you wish to return to the Reviews page, please click here.
---