---
Reviews:
Reporter World provides a variety of safety equipment, identification products, specialized high-visibility clothing, pertinent news, product reviews, book reviews and useful links specifically for reporters, writers, assignment editors, news correspondents, journalists, ENG crews, photographers, production staff, directors, segment producers, media security personnel, and freelancers: in short, anyone who is part of the news gathering, information reporting, or documentary film industries.

In this section we review various products and services of relevance to reporters, writers, correspondents, ENG teams and production staff. These products include cameras and accessories; computer hardware and software; scanners; printers; books and other products. Smaller, mini-reviews, are also available in other sections of this site including Products, Books and Movies.

We are constantly adding additional reviews to this section. If you have any suggestions for other products you would like us to review, simply e-mail us using the feedback address on our Terms of Service page. Please supply us with as much information as you can about the product (including name, manufacturer, model number) or book (including title, author, ISBN and publisher).
---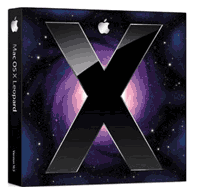 Title: Mac OS X v10.5
Publisher: Apple Inc.
Copyright: © 2007


Relevance: Mac OS X 10.5 is the latest edition of Apple's spiffy new computer operating system. Full of lots of useful features for reporters, correspondents and writers, the software is a must-have for those concerned with security as well.

Review: Let's face it. Nobody likes upgrading one's operating systems and through bitter experience many people have learned that it is often easier to wait until the applicable computer is completely outdated (and then get the new operating system pre-loaded onto a new computer) than it is to try to upgrade the operating system. Just ask any Windows user who has recently moved from a Windows XP installation onto Vista (and in many cases, wished he could go back). While OS upgrades are certainly possible, they can be a lot of work and a lot of heartache.

Thus, we weren't especially looking forward to the move from OS X 10.4 to 10.5. Would our third-party hardware continue to work? Would our network software? How about our software and system additions? Would they also continue to work? The nice surprise is that the move from 10.4 to 10.5 is both fast and (relatively) painless.

Apple was kind enough to supply us with 10.5 (i.e., the original "Leopard" software) but when we tried loading the operating system to begin testing we found the company had already patched it twice. This meant that most of our initial testing was performed on 10.5.2. By press time, however, the version we were working with had been patched an additional two more times, getting us up to 10.5.4. Thus, our review experiences are based on five different versions of OS 10.5.

Installation: OS X 10.5.x comes on a single DVD drive. If your Mac doesn't have (or you don't have local access to) a DVD drive you're going to have big problems installing the software. Without a DVD drive, you're pretty much dead in the water for OS X 10.5. There is no CD-ROM "replacement set" nor, best we could figure out, can you make one from the original DVD. You need local access to a DVD drive or network access to a pre-existing OS X 10.5 installation resource at your enterprise. Downloading the patches takes a fair amount of time so high speed is highly recommended.

The first part of the installation process involves checking the integrity of your Mac's DVD drive. The fact that Leopard comes on a DVD rather than a series of CDs is the first indication this is a heavy weight operating system that needs lots of room. The other fact that some DVD drives might fail (hence the test) also led us to believe that Apple is being very proactive in trying to keep installation support to a minimum.

We found that this DVD test took several minutes on every machine we tested and on our MacBook Pro, took well over a half hour to complete. The efficacy of the DVD drive is essential because you don't want to get stalled halfway through the upgrade due to faulty DVD drive hardware.

After the test was successfully completed, the actual installation process is relatively quick and a re-start is, of course, required. The first thing one notices is Leopard's new Welcome screen. In our opinion, the new screen looks like it's straight from Star Trek. It features an interstellar space scene as background and the standard Mac sign-on screen dialog box. Security privileges are seamlessly maintained and we were on Leopard's new Desktop in a few moments.

Like many changes between OS X 10.4 ("Tiger") and OS X 10.5, the changes in the Finder and Desktop are very subtle but important. There is no major interface change. Instead, there are lots of (mostly) small, logical adjustments. The Dock introduced in the first version of OS X, remains but a new feature called Stacks has been introduced. And like many new functions in Apple's new Leopard operating system, Stacks is a deceivingly simple yet extremely powerful way of manipulating your information and storing your files. The best way of describing a Stack is a user-defined temporary storage area for related files that are easy to create and modify. Okay, perhaps that isn't the best way but it is the most precise way.

As defined by Apple, a stack is a Dock item that gives you fast access to a folder of files. When you click a stack, the files within the Stack spring from the Dock in a fan or a grid, depending on the number of items (or the preference you set). You can create as many stacks as you want simply by dragging folders into your Dock.

Another subtle yet important change involves Sidebar. A new feature of Sidebar makes it easy to get to the folders on your home computer, any shared computers on your network to which you have access, and interestingly for reporters and other researchers, to your saved searches. Commonly used searches such as what you searched for today, yesterday and over the past week are also automatically included in the Sidebar, plus you can add your own searches that will automatically be updated as you perform them. The advantage for reporters is that parameters for a particular search don't have to be re-entered for every search. This can be invaluable for long-term research or other activities that journalists and story researchers find themselves doing.

Screen sharing: Another nice feature of Leopard is its screen sharing ability. For this magic to work, your computer and the screen you're sharing need to be connected to the same network and, of course, you must have security access to the other machine. You can share your files, your screen and other components with other computers on your network as long as, of course, you give them security access to your machine. This will be invaluable for reporters who are trying to troubleshoot a problem in a remote location away from their office-based IT people.

Yet another feature that we liked is called Back to My Mac. With your .Mac membership, an Internet connection, and the Back to My Mac software, you can access any of your computers from anywhere on the Web. This can be invaluable for any kind of remote access application such as forwarding that presentation script or photoset that you don't have on your traveling laptop but do have on your Mac back at the office.

We thought Back to My Mac would be very useful for people who have different Macs both at the office or perhaps at home which may not be synched up at a particular time. The success of Back to My Mac hinges upon you having your sharing services turned on before you leave but this forethought aside, it can be very useful when you're halfway around the world without that file you need.

Time Machine is another very useful function and well worth the money if one doesn't already have automatic backup software for one's Mac. Using Time Machine, you can back up your Mac automatically and if you find you're missing a document, essentially "travel back" in time to recover it. To turn on Time Machine, you need an external hard drive connected by either a Firewire or USB cable. Time Machine backs up your hard drive and makes a snapshot of your Mac every hour of the current day. Although not infallible, Time Machine can certainly save you time recreating a document that is either damaged or that's been thrown out accidentally.

Because of the way it works, you cannot use Time Machine with encrypted volumes. This makes it less useful for journalists who have to protect their work and their sources. Nicely though, Time Machine will let you select different back-up disks you may have connected or specify folders or disks you don't want to include in your automatic back-ups. This means one could conceivably back up a public folder while keeping your private information separate from Time Machine.

Widgets galore: Dashboard has been improved in this version of the operating system and is highly integrated in Safari. For instance, to create a Dashboard widget, you simply open a Web page in Safari and then choose Open > Dashboard. Safari then automatically selects parts of the page to re-use as a widget. This is so powerful. It's simply amazing to think all you need to do is click and drag the information and it gets copied into a widget. The beauty of all this – as with all Dashboard widgets – is that the information relating to the widget is automatically updated as the original content is itself updated. Sports scores, news events and lots of other neat pieces of information are rendered into simple, updated widgets that sit on your Desktop automatically updated. Magic.

The only caveat is that to make these kinds of homemade Widgets, one has to use Apple's Safari. They do not work with Firefox or other browsers you may be using. Because of security concerns, many reporters will eschew Safari despite its beauty and integration with the Mac Desktop and this is a pity. Still, considering the growing number and usefulness of Widgets, the increased integration in the operating systems is very welcome.

Parental Controls, likely of little use to a working journalist, have been added to Leopard and are likely to be welcomed by any parent who wants to manage their children's time on the computer. If you've used Vista's Parental Controls, you have a very good idea of what Leopard's equivalent is. You can set weekday time limits, weekend time limits, bedtime on school nights and on weekends, and other parameters so that your children aren't up all night getting into trouble. You can also set content limits including children's only Web sites, Mail and iChat applications. But Parental Controls only works with the Apple applications. They do not work with third party applications such as Firefox or Microsoft's Entourage. This, therefore, is hardly bulletproof.

Cover Flow: At first glance, Cover Flow looks like a gimmick, but it alone is so valuable for a photographer or other professional who spends a lot of time looking for the "right" graphic, it could well be worth the price of the operating system. In short, Cover Flow is a new way to look at files. Previously to Leopard, Mac users could view their files in three standard ways: Icons, List or in Columns. With Leopard, a fourth, and far more interesting way of visualizing a folder's contents is added.

With Cover Flow, the first page of almost every file in the particular folder you are perusing is shown in a carousel-like semi-circular display. If it's a PDF, you see a representation of the first page of the Acrobat file -- without having to launch Acrobat. If it's a photo, you see a representation of the actual photo, again without having to launch Preview or Photoshop. If it's Word, you see the first page of the document, once again not having to open the Microsoft application. You move from the first page of one document to the next, by using the right or left arrow keys on your keyboard. Again, this was very impressive and, we thought, very useful for anybody working with graphics.

Two more very cool family-oriented features are Photo Booth and Front Row. Photo Booth allows you to use your Mac's built-in camera to drop in your face or other photographed object into a series of video backdrops. This Jetsons-like feature mimics the way anchors and other on-air talent can do their stand-ups in front of a green screen and have the magic come together with a few clicks of a button.

Photo Booth also lets you create a movie of yourself using some simple special effects and backdrops and then send the results to friends or family in an e-mail message. Fun, but though we tried, we really couldn't think of a professional application for a reporter except perhaps to keep his or her kids amused at home while they're on the road.

Since the launch of the first version of OS X, Front Row has helped any suitably equipped Mac become a rudimentary digital entertainment centre without having to deal with a computer interface. To open Front Row, you just use the Apple Remote (included with many Macs) and then the Volume Up and Volume Down buttons to highlight particular items. Front Row lets you play DVDs, CDs, TV shows (from iTunes), podcasts, photos and other multi-media from your Mac. For instance, a photographer can use Front Row to make presentations from iPhoto, Photo Booth and of course, Aperture. We were able to use the Apple Remote to advance slides in a PowerPoint presentation.

If you're connected to a network, Front Row can also showcase digital media from other computers, assuming you have security access to these other computers and your network connection is fast enough to support the necessary data transfer. We found that sharing photos is pretty much seamless but sharing video is a bit of a stretch for all but the fastest networks, even local ones.

Mac Windows? Boot Camp lets you use many standard Windows XP and Vista applications on your Mac. Dedicated Mac heads will, of course, ask why bother? In the real world, however, many working writers and reporters not only have to work with applications such as Microsoft Office or Adobe Creative Suite which have similar if not identical applications as well as identical file formats, they may have to work with Windows-only applications. Because Microsoft has not (and may never) release a Mac version of Exchange, some people needing this type of connectivity will, at least, want to try to connect to their corporate servers this way. In addition, there are many vertical market applications that are Windows-only. Having Boot Camp lets you run Windows XP or Windows Vista applications and this is huge.

OS X does not include Windows with Boot Camp, so you need to have your own copy of XP or Vista, as well as the appropriate Service Packs to use this feature. Mac purists will, of course, cringe at the mere idea of having Windows on their laptops or desktops especially considering the countless security problems to which these machines can be prone. But the reality is that having a machine that can run both Mac OS and Windows may help a Mac-leaning manager convince his or her IT guys on a new machine from Apple.

One of the key reasons why Leopard will be of interest to correspondents is its new ability to encrypt volumes on a 256-bit AES based encryption algorithm. This upgrade replaces the much weaker 128-bit algorithm used in 10.4. Reporters, especially those working in hostile environments can have their laptops seized and searched and having a stronger encryption algorithm may indeed be life saving. The stronger encryption algorithm would not, of course, be sufficient to protect its contents from a high level of scrutiny from government code breakers, however, but having 256-bit encryption brings a far more protected environment to a laptop computer.

Having strong encryption, and indeed having a very easy way to implement it, is another key selling feature of Leopard and many on-the-go journalists will choose to upgrade for this feature alone. We cannot underscore the importance of these three (of the many) features added or improved upon in Leopard, namely Cover Flow, Time Machine and the 256-bit AES encryption. Considering the hassles, risks and dangers that many journalists face in their research, story preparation and delivery, any one of these three features is worth the cost of the new software. The inclusion of all three features (in addition to many more) make buying Leopard or upgrading from a previous version of OS X an obvious buy.

All in all, we really enjoyed Leopard, the new version of Apple's OS X. As we noted above, we weren't particularly enamored with the upgrade process from the previous version, but do note it is much less painful than a similar upgrade on Windows. Many features in Leopard are not of particular benefit to journalists although some are crucial. In fact, without proper attention, some of the really cool new features of Leopard including the Search function that stores searches by default can actually hinder or possibly endanger a journalist. Risks, however, can be mitigated with the proper knowledge and instruction. We heartily recommend reporters think of the various ways that several new features are implemented in Leopard.

Problems: Well, there are a few annoyances and problems in Leopard. The Secure Erase Trash... function takes a lot longer than it did in OS X 10.4. For small numbers of files, the increase in time is hardly noticeable. The larger the file, however, the more time it takes to securely erase it. How long you might ask? It took just under 12 hours to erase an 80 GB volume on an external hard drive using the new operating system. Under 10.4 it took less than three hours.

And when it works, the Secure Empty Trash... function invariably says it is erasing more items than were physically in the Trash. Problematic, we thought, for new users and messy for experienced ones. Invariably, we would throw out a single item and Secure Empty Trash would then proceed to present a dialog box to the effect it was deleting six files. No official explanation from Apple has been forthcoming but we surmise the System may now be shredding some hidden files associated with the ones actually in the Trash. Again, it's only a guess and may not be correct. After all, when we made a new (empty) folder and then used Secure Empty Trash... to erase it, it still gave us the same dialog box that it was deleting six files. Weird.

Some applications, notably older Microsoft ones, crashed frequently when we tried running them under earlier versions of OS X 10.5, especially 10.5.0. and 10.5.1. Consequently, we do not recommend running any Office 2004 applications under OS X 10.5.x. Something in either of the two pieces of software doesn't agree with the other and we encountered many problems, often causing us to restart our Mac or Force Quit the application. Sometimes, we even had to Force Quit the Finder. These were strange errors indeed.

We found, however, when we upgraded our Microsoft applications, especially Word, to the 2008 versions, there were far fewer system crashes. This said, we weren't completely happy with the initial versions of Office 2008 for Mac either. Now that both the operating system and Office have gone through a few small "updates", however, both are working well together and we are recommending both.

Overall:
We highly recommend this new version of OS X despite our experience with many niggling service packages and software tweaks. We were delighted at the strength and robustness of the software, as well as several key features of interest to writers, correspondents and journalists. The introduction of Cover Flow, of particular advantage for photographers, as well as the strengthening of encryption that is useful for all journalists, especially those working in hostile environments, make this a must-have upgrade. Highly recommended.

End of Review
---
Have your say.
You can give us your feedback by visiting our Terms of Service page.
Buy this software.
If you wish to buy this software right now, please click here.

You may also find these books helpful to get the most from the new software:
Read other reviews.
If you wish to return to the main Reviews page, please click here.
---