---
Reviews:

Reporter World provides a variety of safety equipment, identification products, specialized high-visibility clothing, pertinent news, product reviews, book reviews and useful links specifically for reporters, writers, assignment editors, news correspondents, journalists, ENG crews, photographers, production staff, directors, segment producers, media security personnel, and freelancers: in short, anyone who is part of the news gathering, information reporting, or documentary film industries.
In this section we review various products and services of relevance to reporters, writers, correspondents, ENG teams and production staff. These products include cameras and accessories; computer hardware and software; scanners; printers; books and other products. Smaller, mini-reviews, are also available in other sections of this site including Products, Books and Movies.
We are constantly adding additional reviews to this section. If you have any suggestions for other products you would like us to review, simply e-mail us using the feedback address on our Terms of Service page. Please supply us with as much information as you can about the product (including name, manufacturer, model number) or book (including title, author, ISBN and publisher).
---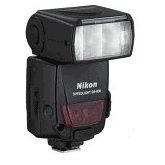 Product:
Nikon Speedlight 800
Manufacturer: Nikon
Relevance: Nikon's Speedlight SB-800 is the ideal accessory for professionals working on indoor photo shoots. For optimum shooting, however, this pro-level external flash unit can also be used to saturate outdoor shots for when you work in less than ideal lighting situations.
Review: When comparing professional photography with the more amateur variety, beginners often obsess about lens quality, resolution and other obvious factors. To be sure, these are all important factors when trying to improve the quality (and thus, usability and revenue) of one's photography, but there is another key factor in making pictures simply better: light.
By light, we mean that professional photographers fully understand that light is the single most important factor in making great shots come to life. Of course, even the most amateur photographer knows that light is important to photography. But professionals know that the human eye is far more complex than any camera or lens available. They also know the eye makes huge allowances for ambient light conditions that today's cameras cannot. The result is that pictures from an amateur photographer's camera cannot hope to match the output from a pro's.
Except, of course, with the help of a powerful flash unit such as Nikon's Speedlight SB-800, a flash unit optimized for the company's D2x, D2H and D70 digital SLRs as well as Nikon's venerable F6 35mm pro film SLR. The Speedlight SB-800's wide-area AF (autofocus) illuminator covers the full range of AF sensors within Nikon's digital camera lineup as well as every AF Nikkor lens.
Attaching the SB-800 is fast and painless. Each of our reviewers managed the task in less than five seconds. One simply slides the foot of the flash unit into the camera's accessory shoe and twists a locking nut 90° to fix the flash in place. Once there, most modern Nikon cameras will automatically recognize the flash unit and incorporate the SB-800's capabilities into its complex calculations involved with auto shooting. It's really quite simple.
We were somewhat disappointed the Speedlight SB-800 does not come with a recharging unit. Instead it uses four (or five) AA batteries. The good news about this is that AA batteries are ubiquitous and available under all but the most remote conditions. The bad news is that regular AAs won't last particularly long in regular use and high endurance photo AAs can get very expensive.
We note that Nikon's engineers have added the capability of using an additional AA battery (making a total of five batteries) if photographers wish to speed up the recharge time between flash cycles. This, we thought, was a very nice feature and something that all professionals should utilize where appropriate. Now if only we could find a store that sells batteries in groups of five (rather than the traditional four), we'd be happy campers.
Photographers needing additional flash capacity will want to look hard at Nikon's optional SD-8A High Performance Battery Pack for the Speedlight SB-800. Operating on six AA-alkaline, lithium or NiCad batteries, the SD-8A shortens flash recycling time significantly and more than doubles flash capacity. The SD-8A is also compatible with the SK-6 Power Bracket.
Top heavy for light cameras
We were surprised how "top heavy" our test Nikon D70s camera became after attaching the Speedlight SB-800. Although all three reviewers got used to the camera's weight distribution in a few hours, all made comments that they were nervous about it toppling over. This, we attributed to the fact that physically, the D70s is a lot lighter than a pro level camera, and thus does not have much "bottom weight" compensating things and balancing them out.
Operationally, we were very impressed with the Speedlight SB-800. Cycle times were acceptable, and we found we never had to wait around for the unit to recycle. Photographers working in tense situations where lots of burst photography is needed, will definitely opt for the extra AA battery. In our studio testing, however, we felt the extra battery was overkill.
We also really liked the fact that the Speedlight SB-800 takes colored gel filters, and the flash unit comes equipped with two filters in the box: Nikon's FL-G1 (for taking pictures under fluorescent lights) and TN-A1 (for use with tungsten or incandescent light). Nikon's (optional) Colored Gel Filter Set (Nikon part #SJ-1) contains a total of 20 filters in 8 models of colored gels for balancing your ambient light color – or adding specific colors to your shot. Very impressive!
The Speedlight SB-800 comes equipped with a pop-up Diffusion Dome and a bounce board, two important built-ins for pro photographers. We loved both features and used them in most indoor situations to achieve excellent results.
The flash head of the Speedlight SB-800 also tilts and rotates. It tilts up a full 90° and down -7°. The unit rotates horizontally 180° left and 90° right. Again, we loved the versatility of this unit.
Technical types will appreciate that the Speedlight SB-800 features a guide number of 184 (in feet, at ISO 100 at 105mm position) and the fact that the unit sports built-in 3-EV compensation in 1/3 EV steps. Depending on the camera and lens used with the Speedlight SB-800, you can perform various types of TTL auto flash operations, non-TTL auto flash and manual flash. In effect, the SB-800 will take advantage of as much ancillary electronics as your other equipment can offer up.
Overall: We were very impressed with the Speedlight SB-800. The flash unit adds additional depth and functionality to any Nikon (or compatible) camera. The Speedlight SB-800 is well worth its weight in your camera bag and should be a must-have for any photographer who works indoors or under sub-optimum outdoor lighting conditions. Recommended.

End of Review
---
Have your say.
You can give us your feedback by visiting our Terms of Service page.
Buy this flash unit.
If you wish to buy this flash unit right now, please click here.
Accessories:
Nikon SC-28 Dedicated 3' TTL Coiled Sync Cord with Camera to Flash ISO Shoes
Energizer E91BP-4 AA Batteries (4-Pack)
Read other reviews.
If you wish to return to the main Reviews page, please click here.
---